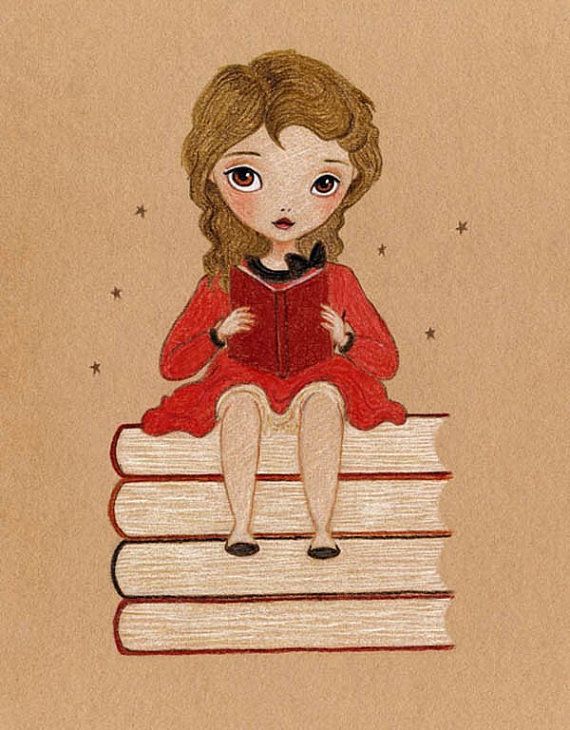 I was about 8 years old when I visited my family in Oregon for the first time. Though I didn't realize it at the time, I was nearing the end of my doll phase and was gaining interest in books. I'd always loved to read, but not to the extent of my late childhood. I packed a single doll (albeit, it was my huge life-like talking
Cricket doll
- go big or go home, right?) and a little suitcase full of
Sweet Valley Twins
and
Sweet Valley Kids
books.
I read during the entire drive from Los Angeles to Molalla, OR and was thrilled to have my own guest room with a little twin bed right under the window. I have this incredibly vivid memory of piling my great-grandma's hand crocheted afghans on top of myself even though it was summertime, and I set out to read the 10+ books that I'd brought along. It was a mess of musty old blankets and the scent of new books.
Everyone tried to force me to play outside on the farm but all I wanted was to read my beloved Sweet Valley books in this cozy new environment! Once my cousin arrived a few days later, I did resolve to go out and explore. If I remember correctly, though, I finished the last book that I'd packed before we made it back to Los Angeles and was bored out of my mind on the way home!
Thankfully, I still have that great love of reading (as proven by how I'm breezing through
The Mortal Instruments
series right now)!