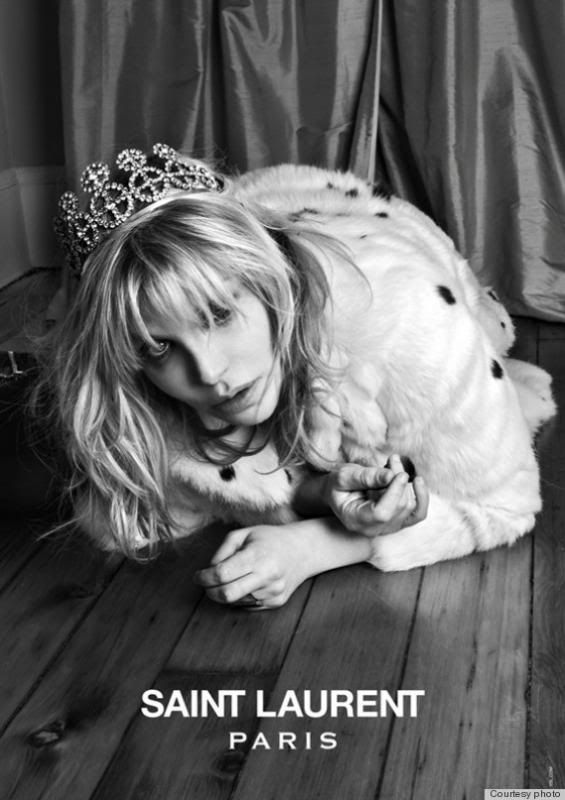 As
promised
, here's my most embarrassing moment ...
A handful of Halloweens ago, I may have had a few too many spooky cocktails! It was fitting that I was dressed up as a lushy Courtney Love to Joe's heroin-chic Kurt Cobain costume. Anyway, Joe's sister has always had a ridiculously transparent screen door at her sliding glass door. Even the most sober of people have run into that thing.
Shortly after shaking my head at someone who ran into the screen and knocked it off it's hinges, I walked not only through the screen but also brought the frame down in crippled heap of metal ... onto a person! It was all screams and flailing limbs. Needless to say, the door was toast and a couple of us were covered in bruises the following day.
As if that weren't bad enough, a couple of years later I found out that the husband of the woman who I fell on top of called into a radio station that was looking for funny drunken stories. He detailed my massive faux pas for thousands upon thousands of listeners!
This story gets shared at practically every family function now. Cringe.

Okay, your turn! Please??