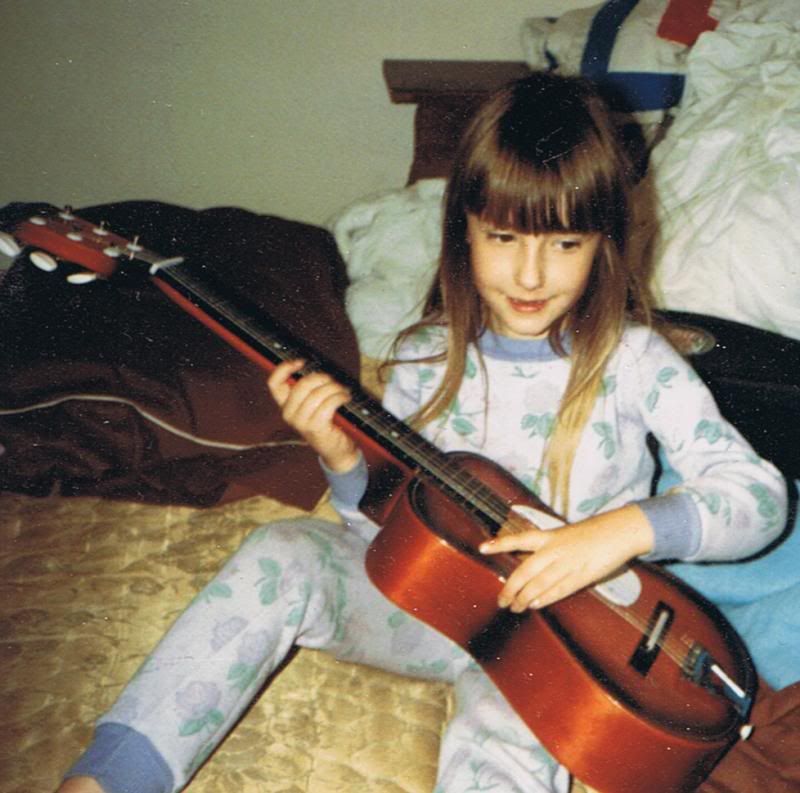 I was born in 1981 to divorced parents who were giving their relationship a final shot. It didn't work out. That was fine by me since I didn't have to go through the divorce with them and I ended up with a "modern family".
I was an only child for 9 years, 8 months and 5 days. Then I became a big sister to a baby brother. My mom's longterm boyfriend came along with the baby which I wasn't entirely thrilled about, but they did provide me with one more little brother before their relationship fizzled.
We moved from Los Angeles to Oregon and within a year we were back home in California because too much rain sucks and moms like mine crave sunshine. I became a teenager, fought with my parents a lot, fell in love with Nirvana and Tori Amos, had a high school sweetheart and remained a pretty good kid even though I was grounded all the time. I was a mouthy one.
My first job was waitressing at an Italian restaurant (I was terrible!), then I was a receptionist at a textile company, then a behavior therapist for a school district. That put me on a great career path that ended with an injury which is when I decided to follow my true dream of being a writer.
Now I live with my boyfriend of almost 10 years with our 2 quirky cats. I spend my days writing, photographing and spending time with those I love!