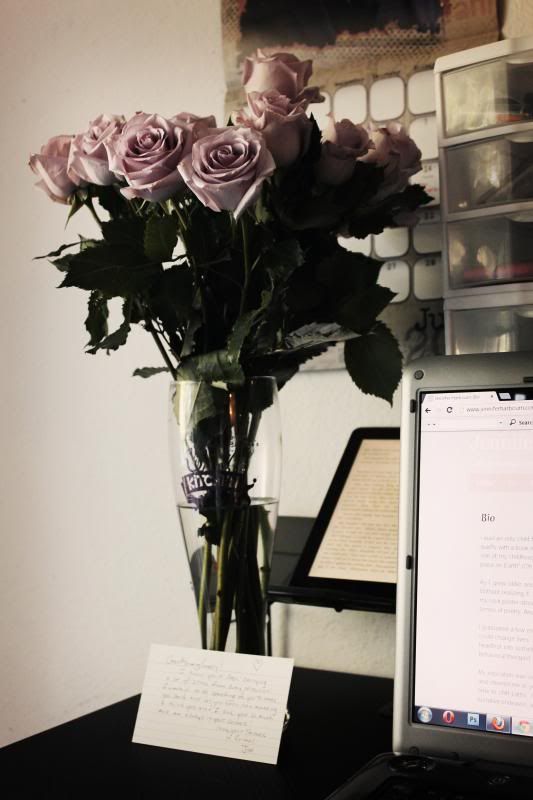 I've been having terrible cat luck lately. First, I lost my
oldest cat
without any warning last month. Now, my other cat is scheduled for an ear amputation in a few weeks. I could cry. Scratch that - I
did
cry. A lot!
There are a million and one other downer issues lately, ranging from epic to small and irritating. Just when I felt like I was about to reach my breaking point, I woke up to sterling roses (in my Jazz Kitchen beer glass from my last
birthday at Disneyland
) and a sweet note from my boyfriend.
It was like a dose of calm, and I just wanted to publicly give him kudos for being so kind and intuitive
❤