Little black dresses are sexy. Lingerie is sensuous. And in my opinion, knee high socks are hot! They capture girlhood in all of its sporty, cheerleader glory - yet are typically paired with short shorts and t-shirts. It's a strange combo of comfort that makes the boys swoon.
I actually own the Holly Madison collection. She's a girl after my own heart, from her obsession with Disney to her unwavering love of socks. I was a huge Girls Next Door fan (the original "cast") and fell for Holly's socks week after week.
With fall just around the corner, I'm starting to plan my cool weather wardrobe. Along with soft sweaters and leg hugging boots, I have my eye on these knee-highs. Some are cozy, some are quirky, others are geeky and even a little chic.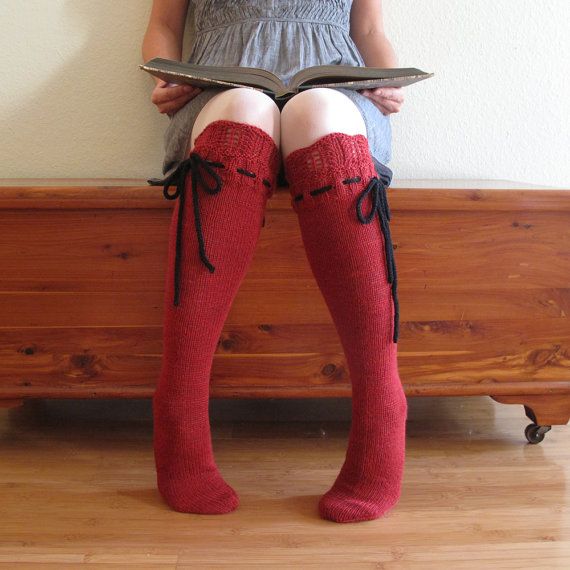 These hand-knitted socks from
Pink Candy Studio
make me feel as though I should be the star of a fairytale. A girl with a riding hood, perhaps?! Aren't they fabulous?
I'm loving the idea of tights and thigh-highs this year. I want to dress just like Lucy Lu's Watson from
Elementary
!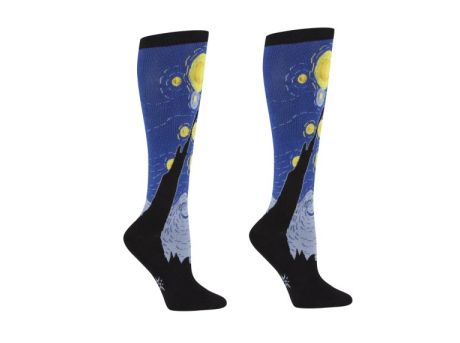 Feeling artsy with these Starry Night socks! Perhaps it's time to pull out some paints and a canvas.
There are times when nothing makes me happier than singing Soft Kitty from
Big Bang Theory
. Soft kitties and atoms on my feet? Yes, please!
Speaking of cats, I have a HUGE
Le Chat Noir
poster in my bathroom. I've been obsessed with the 1896 advertisement for this Paris cabaret since I was a kid. I absolutely must have these socks!
There was a horrifically expensive pair of cable knit thigh-high socks from Victoria's Secret that I desperately wanted last year. I refrained from buying them, but haven't stopped thinking about them throughout the year. They would be so perfect for my little mountain getaway each holiday season! This pair by Newbury Comics is affordable and actually looks better than the VS pair that I saw.
I grew up in a family who loved The Beatles. "A Hard Day's Night" and "Yellow Submarine" were constants at my uncle's house, and I sang "Yesterday" at my middle school graduation. As a freshman in high school, my best friend and I would sing random Beatles medleys as we walked (not ran) the weekly mile in PE. I went through a
White Album
phase and fell in love with the
Across the Universe
musical a handful of years ago. I'm also a huge So You Think You Can Dance fan, so when
Kayla Radomski performed her audition
solo to a cover of "Black Bird", she became my favorite dancer! These socks make my heart sing, nearly literally. I really want to dance in them!
And because my love of Kristen Bell's love of sloths knows no bounds ...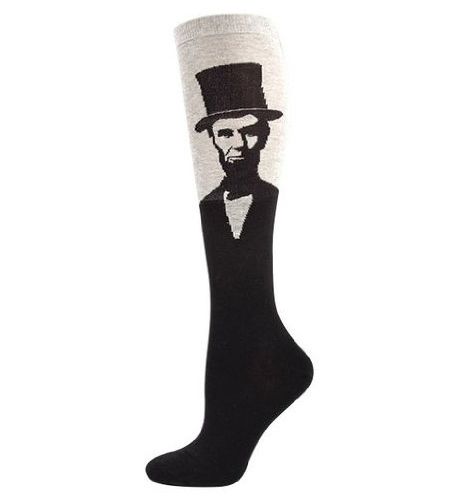 I don't know why, other than the fact that he was a good man, but I have a slight obsession with the Abraham Lincoln motif. I find him kind of ... sexy!
Pink & black, stars & stripes = the perfect combo.
Just enough creepiness to be cool.
Perfect for curling up near a fire with a good book!
These are just so sweet, I can hardy stand it! My "girlmate" (aka best friend) would love these :) She adores stars, owls and all things woodland.
She would also appreciate these. We saw Wicked together at the
Pantages Theatre
a few years ago. It was wonderful!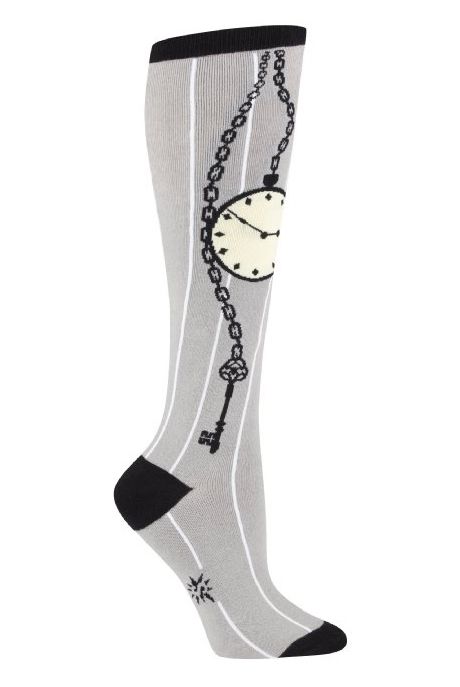 I'm currently reading The Infernal Devices series by
Cassandra Clare
(the prequel series to The Mortal Instruments), and these socks remind me of the first book. I highly recommend everything by Miss Clare.
Constellations mapped on your legs.
Something wicked this way comes!
These are the best lucky socks! Make a wish ...
Cherries are always sexy.
Argyle is definitely my cup of tea. Bringing it up to my thigh makes it that much better!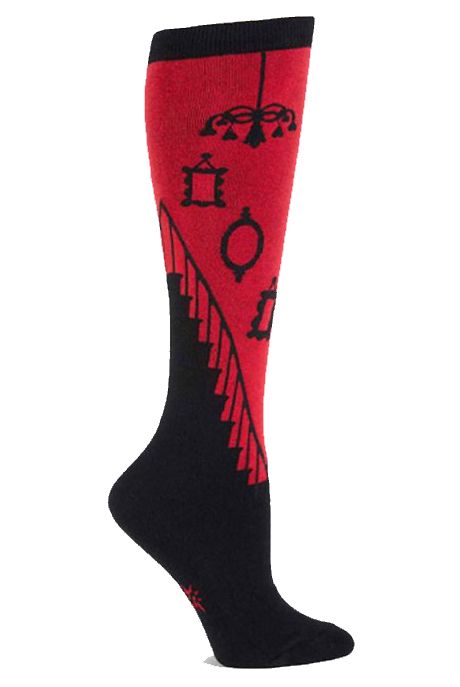 This staircase sock is fabulously quirky and pretty perfect for Halloween, don't you think?
I have no real desire to get a permanent tattoo, but I do think it would be fun to don some tattoo socks!
Nautical is awesome!
These Betsey Johnson fleece lined socks look so cozy and luxurious!
Last but not least are those Holly Madison style knee highs! These aren't HM branded, but they're affordable and adorable!
Are you as much of a sock fanatic as I am? I tend to receive them as gifts and I couldn't be happier :) I can't wait to the cool weather to get here so I can indulge.