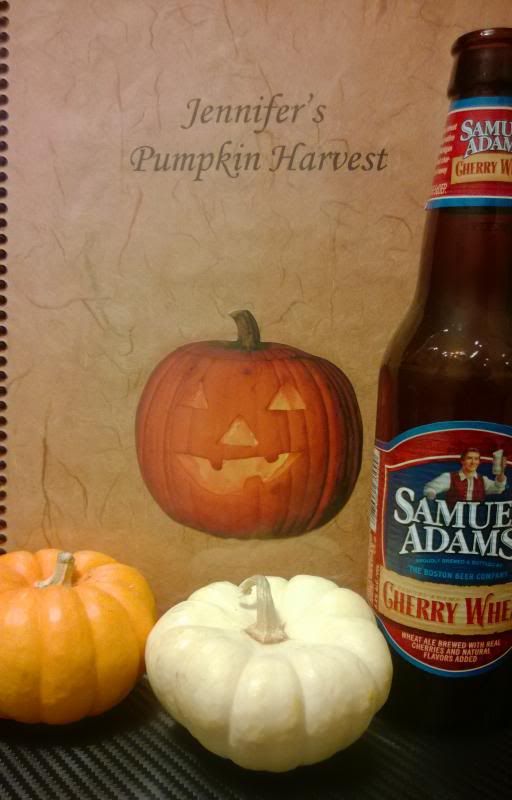 While everyone and their mother, aunt, bestie, boss and neighbor is foaming at the mouth over Starbucks Pumpkin Spice Lattes, I'm equally excited about another seasonal beverage! Don't get me wrong, I'm a legit pumpkin fanatic (as proven by the homemade "Jennifer's Pumpkin Harvest" cookbook that my mom made for me a decade ago! *Pictured above). It's just that the pumpkin lattes are so syrupy and full of dye that I always end up with orange-toned cotton mouth.
My true "Oh yay, it's Fall!" beverage is Samuel Adams Cherry Wheat Ale. It always seems to appear just before the 24 Hour Short Story Contest, which inevitably leads into NaNoWriMo a month and a half later. It's a time of imagination and magic, all compounded by the ever so slight buzz of this brew.
I'm not going to lie. I'm sure I'll order a Pumpkin Spice Latte or two. I mean, come on, it's a thing. Cherry Wheat Ale, though ... well, that has a special place in my fridge all season long.