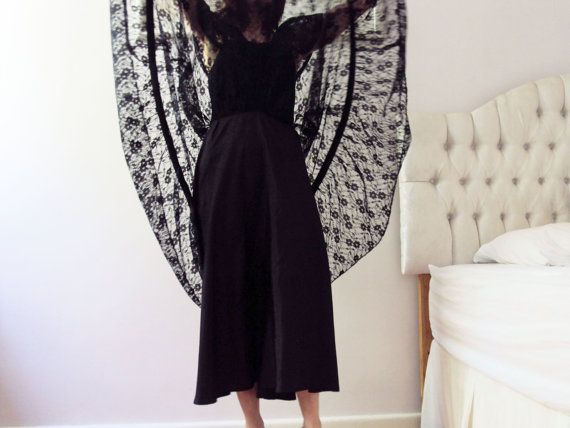 There is plenty of vintage-inspired fashion in the world these days, but nothing beats authentic vintage fashion! When I open my closet, I want to be able to see pieces that could very well have been worn by old Hollywood starlets. An Audrey Hepburn dress or a vintage Marilyn Monroe gown would absolutely make my wardrobe!
Because of this affinity for vintage, I often peruse Etsy for vintage shops that have unique offerings. This was the case when I found
Victoria Westbury
, a shop based in Melbourne, Australia and run by a wonderful woman by the name of Rebeka. Her shop carries incredibly chic vintage clothing from the 20s, 30s, 40s, 50s, 60s, 70s, 80s and 90s! With 241 items currently available for fashionistas like you and me, it's a wonderland of Twiggy-esque mod dresses and Mad Men fashion.
I could spend (okay,
have spent
) all day looking at the peeptoe sandals, boho chic dresses, coats with Peter Pan collars, cozy cardigans from years passed, and goodies from designers such as
vintage Valentino
.
Rebeka even has a few personally
handmade items
sprinkled throughout her shop! For a better look at Victoria Westbury you can follow the shop's happenings on
Facebook
and
Twitter
, as well as add it to your
favorites on Etsy
for updates in real-time.
Which piece is your favorite?!