I had a unique Thanksgiving this year. 2013 marks the first year that I didn't celebrate Thanksgiving with my family (due to everyone's work schedules). It was bittersweet, emphasis on the "sweet" because I did get to spend the holiday with my boyfriend's wonderful family!
A good guest always gifts their host and/or hostess with some sort of goodie, so I brought my new bottle of 2005 Kestrel Viognier from the
Uncorked Ventures wine club
. My boyfriend's aunt loves white wines and she was more than happy to add this bottle to the bar that night.
The wine was delicious and paired perfectly with the hearty feast that was served. I'm very thankful to
Uncorked Ventures
for selecting this month's wine so carefully. I loved the printout that they enclosed detailing the selections, but also emphasizing the fact that wine should be fun and not taken too seriously. In that vein, we continued to sip well into the night with a raucous game of Trivial Pursuit!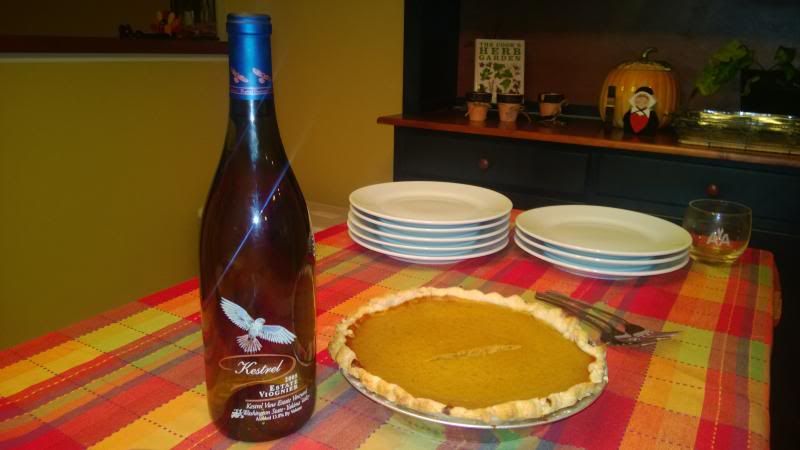 If you're looking for an affordable holiday gift this season, you might want think about the Uncorked Ventures "
Explorations
" wine club. At a mere $40/month you'll receive 1 bottle of red and 1 bottle of white. There are more specific options available, but this club offers a little of everything and is sure to be a holiday win!