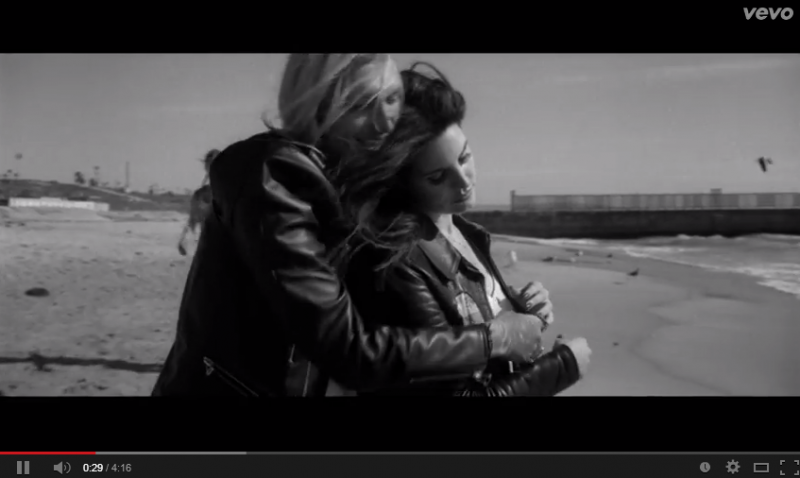 My neck is kinked in an epic way right now. I've been completely laid up all day and wasn't so sure if I'd have a happy moment to report. I even missed the incredible blood moon that everyone was all abuzz over because I couldn't make it off the couch.
Then this happened:
Lana Del Rey
's new song, West Coast, popped up on Facebook and all misery was forgotten! I think it's beautiful and an expectedly haunting gift from this intriguing songstress.
She seems to sample fractional bits of The Beatles and Stevie Nicks, and rolls it into her dreamy signature sound. I loves it!