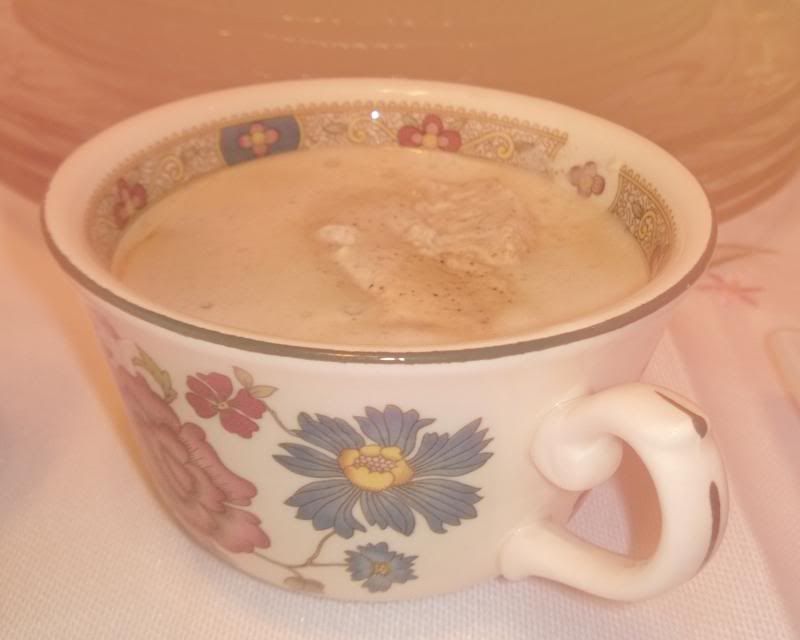 I had a wonderful Easter; I hope you did, too! I started my day off with a brunch at my boyfriend's parents' house. His nieces were adorable and hilarious as they hunted eggs, and the food was amazing! We ate strawberry crepes, various breakfast casseroles and an array of desserts.
The best part, though, was the "special coffee" that my boyfriend's sister made. It was infused with orange peel and cinnamon, and was served with a dollop of homemade whipped cream which was whipped with more orange zest and cinnamon. This coffee was so incredible that I completely forgot about the mimosas and instead drank 3 cups of the special brew!
All of that caffeine did me well as I headed to my mom's house for Easter dinner! It was a long, awesome day.