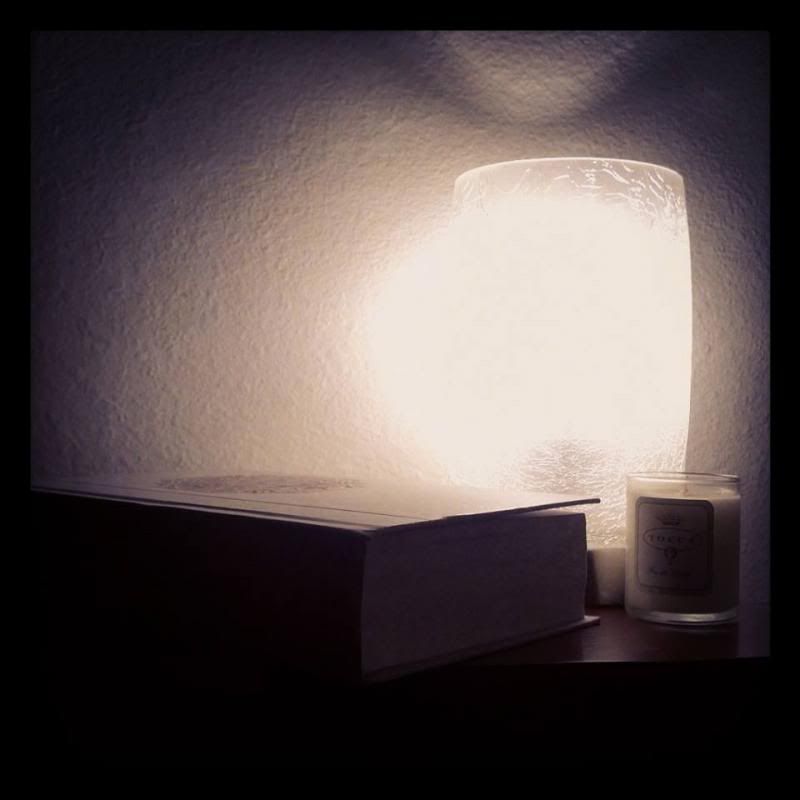 When I first started the #100HappyDays project I was worried that all of my posts would be food related! Well, perhaps I should have worried about all of the posts being book related ;)
You may remember that I broke down and bought a Kindle awhile back after a
miserable travel
experience with a hefty book. Lugging a 1000+ page hardback in addition to a laptop bag, purse and coat through multiple airports was pretty awful. It made me realize that Kindles really do have a time and a place in our lives. I now travel strictly with my Kindle.
I was so turned off by my negative experience that I set the book down when I got home and never finished it. That's insane considering how much I adore the series, but I needed a break and now I'm finally ready to take it by storm.
I could have bought the
Kindle
edition, but it felt right to hold this tangible beast in hand and tackle it once and for all! Happiness is letting a great book live on your nightstand for a little while.