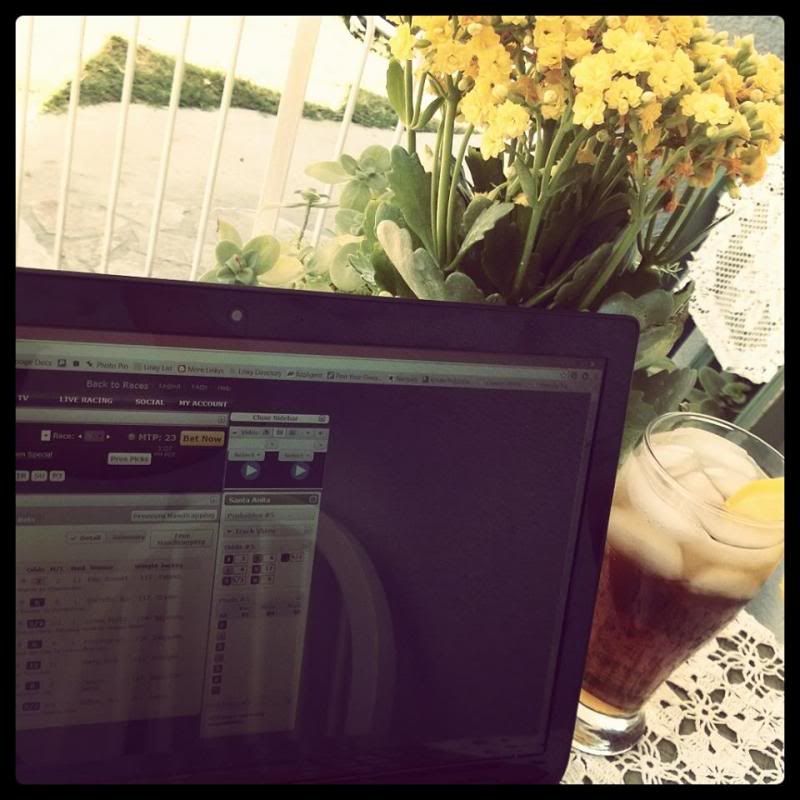 I absolutely LOVE spring holidays! Easter has always been my favorite, but May Day is a strong contender. I spent a pretty magical hot and sunny May Day with my mom. She made her incredible marathon spaghetti sauce while I bet on the horses in the Santa Anita races and sipped sweet tea all afternoon.
After the races were over and her sauce was fine simmering on it's own, we set up an outdoor movie under her beautiful eucalyptus tree and watched 7 Brides for 7 Brothers (a supreme favorite from my childhood thanks to my grandma). I cracked my mom up by reciting the movie verbatim!
Everything about today was perfect, from the florals to the edibles to the love :)
P.S. If you're into the horse races, too, I highly suggest opening an online account with TVG. I've been betting with them for a couple of years now and it's fabulous! I won 6/7 races today! I could have deposited my winnings into my bank account on the spot, but I decided to keep them in my TVG account so I can bet on the Kentucky Derby this weekend! Fun, fun, fun!