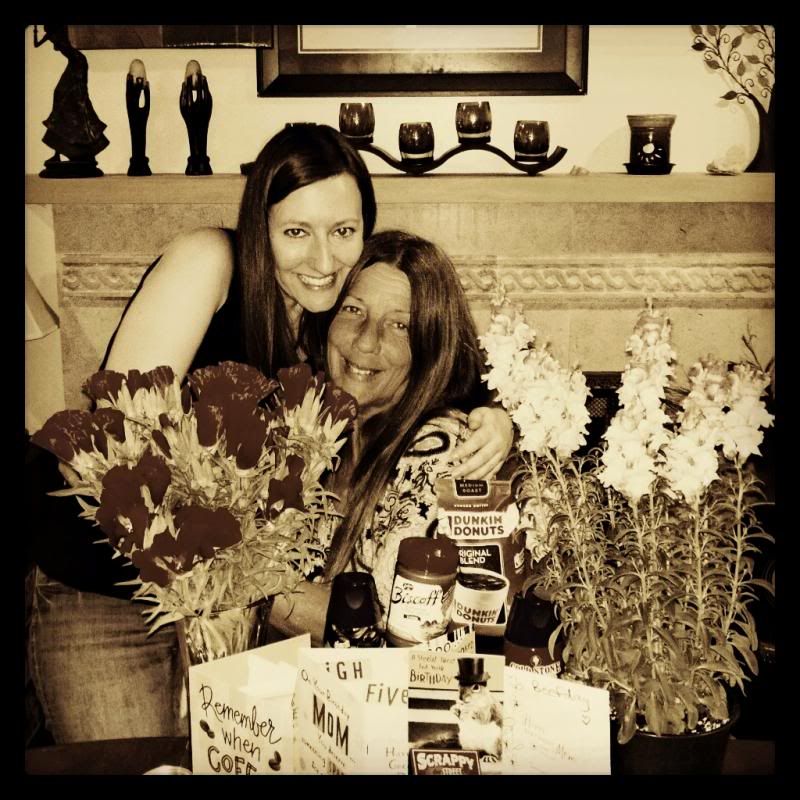 I really love celebrating the people in my life. My family's birthdays are some of my favorite days of year. Yesterday was my dad's birthday, and today was my mom's birthday - a funny coincidence!
Instead of a traditional gift, I made my mom a basket with some of her favorite things: flowers (pink Snapdragons), various brands of coffee, her two favorite coffee creamers (Cold Stone sweet cream and Almond Joy), a jar of
Biscoff European Cookie Spread
and a card from each of her kids.
My brothers and I also went in on a huge dinner from our family's favorite restaurant, Al Noor. You may recognize it from Food Network's
The Best Thing I Ever Ate
. We've been eating there for the past 15 years and were thrilled to see it featured on the Food Network a couple of years ago!
Today was such an awesome, love filled day :)