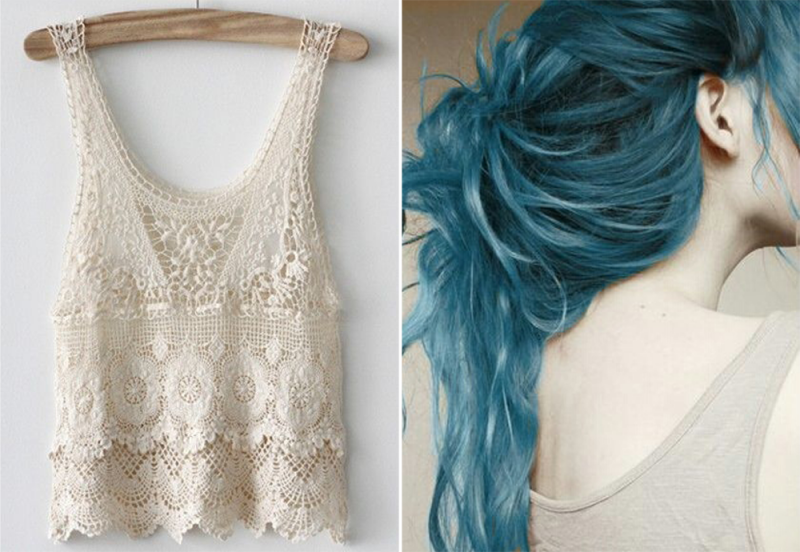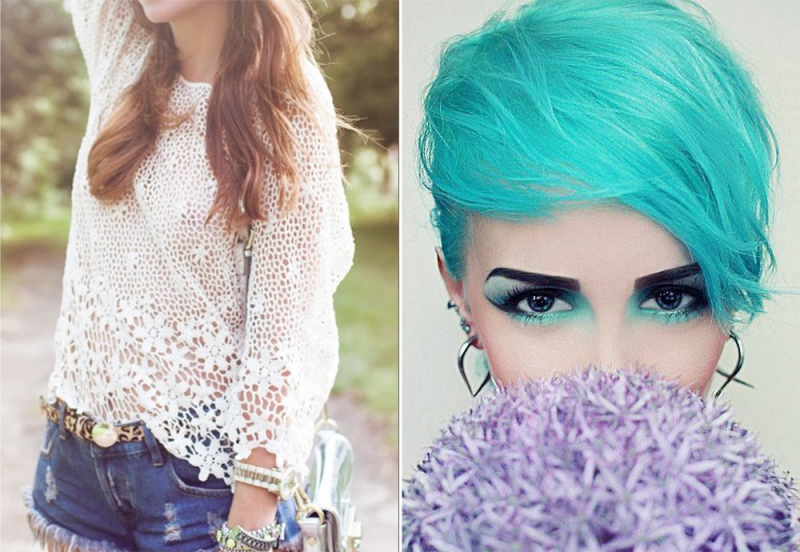 I've mentioned before that my hair has been almost every color of the rainbow, be it on purpose or accidentally. The one color that I haven't tried and desperately want is blue!
How old is too old to add unconventional colors to one's hair? Some say that you're never too old, and others advise taming your beauty experiments when you hit your 30's. I'd love to hear your input!
I talked to my stylist last week and she was very excited by the prospect of giving me some blue, so we're talking about adding a mix of blue and teal streaks beneath my natural color. It seems like a reasonable compromise that will enable me to carry myself like an adult, but will prevent me from feeling too stuffy. The best of both worlds!