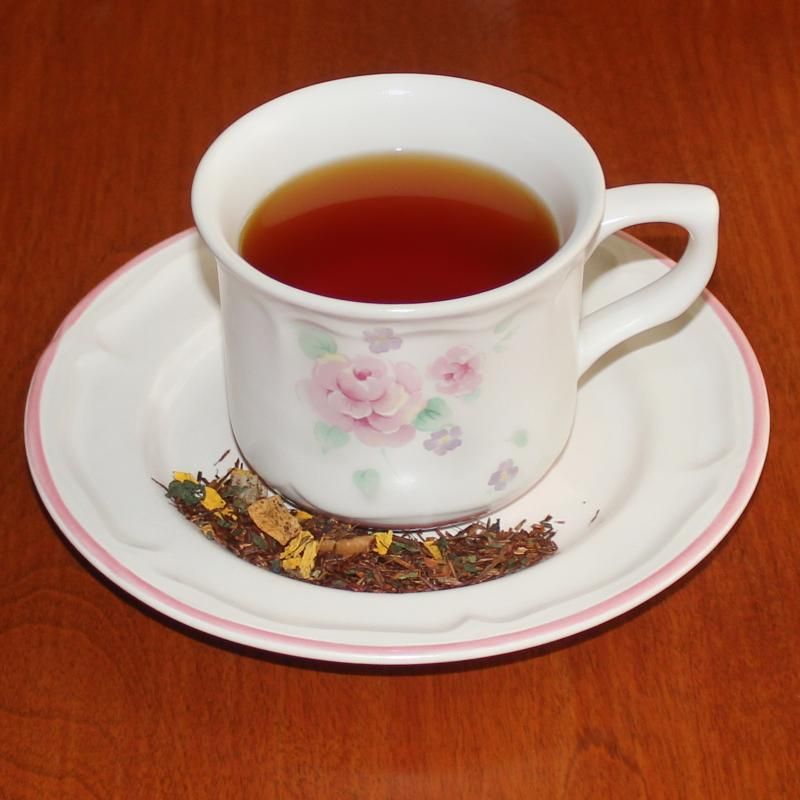 Here we are in week two of
Tea Tuesdays
! I've been sampling various blends, each one better than the last. I'm still on a
UK Tea Shoppe
kick, and today I'm sharing their Pumpkin Cream Roobios.
This is a red tea, and this particular blend includes honeydew melon, apple pieces, stinging nettles leaves and sunflower blossoms. I don't know if you remember the 50/50 ice cream bars but, if you add a bit of cream before drinking, it is reminiscent of that childhood treat. It makes for a wonderful red tea latte!
I'll admit, I wanted to try this particular flavor from the UK Tea Shoppe because 'tis the season for pumpkin goodness. I was pleasantly surprised to find that while it is a nice autumn indulgence, it doesn't feel too seasonal so I'll be able to enjoy it all throughout the year!