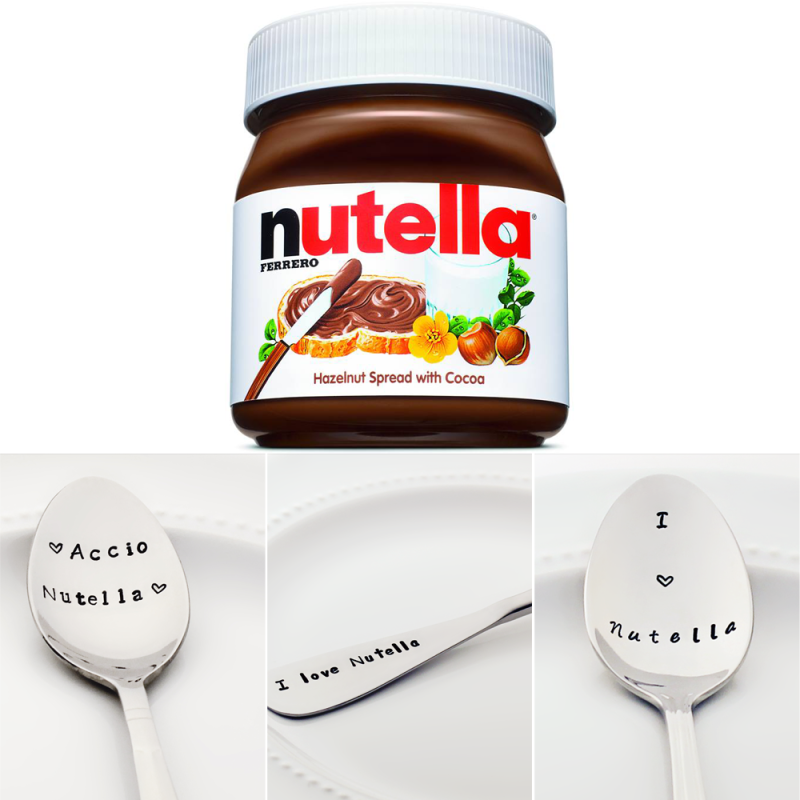 I adore celebrating the little things in life, so National (fill in the blank) Day and things like World Nutella Day definitely bring a smile to my face!
I bought a massive jar of Nutella right around Christmas and have been enjoying it by the spoonful straight out of the jar and, when feeling a bit more civilized, on lightly toasted bagels. YUM! It's the best way to treat myself after a long day or while I'm binge-watching Gilmore Girls (that's been a thing lately).
And, of course, I have a couple of stamped spoons and a stamped spreader knife to aide me in my snacking ;)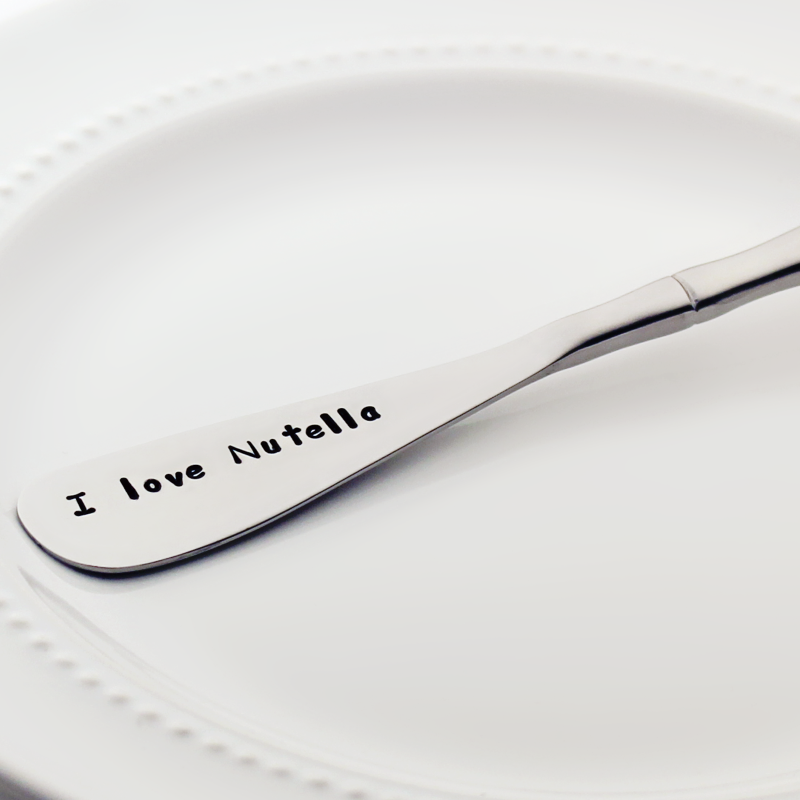 How do you eat your Nutella?!