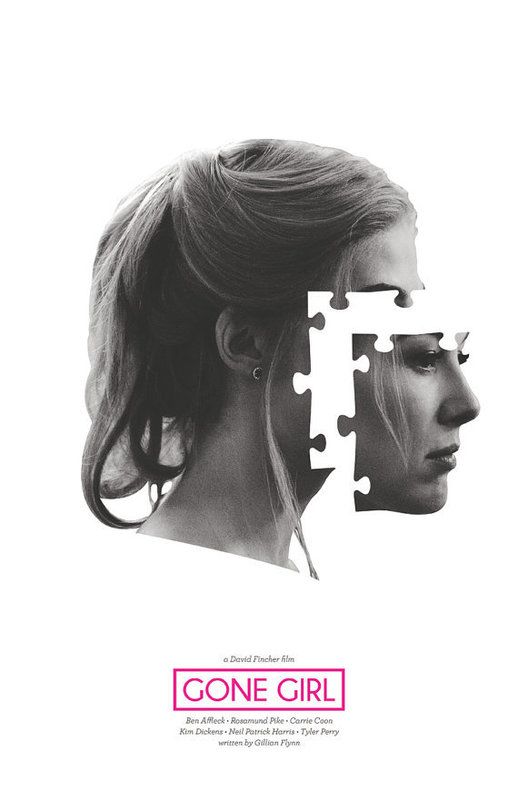 It took me an almost shamefully long time to grab a copy of
Gone Girl
, but I finally tackled it and am so glad that I did! Human psychology is something that's constantly on my mind. Why do we do what we do, how would our actions differ if we had been raised by people other than our parents, what needs are we filling by behaving in certain ways? Human behavior is such a delicious puzzle.
While not getting into specifics (because I personally loathe spoilers and wouldn't want to ruin anything for you if you haven't read the book), I do want to say that I loved the format of this novel and the writing style of Gillian Flynn. Every sentence was rich and powerful, and it made me feel such a range of emotions that I felt ... alive - more so than usual, as I read it.
The last page came and I wasn't ready to be done with Gone Girl so I eagerly set up a movie night a few days later. And it was AWFUL!
My biggest complaint about the
movie
was the music score and sound editing. They took this incredible story and made it feel like a cheesy noir, and to make it worse the background music rivaled the actors' voices in volume. It was a total disappointment. I will say this, though: the best part was how true the script stayed to not just the story, but the writing. Those lines were Gillian Flynn's words, and for that I was extremely thankful.